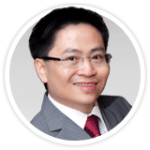 Phone: (07) 3188 5000
International: +617 3188 5000
Fax: (07) 3188 5050
Email: [email protected]
Consultation by Appointment:
Monday: 8am to 5pm
Tuesday: 8am to 5pm
Wednesday: 8am to 5pm
Thursday: 8am to 5pm
Friday: 8am to 5pm
Location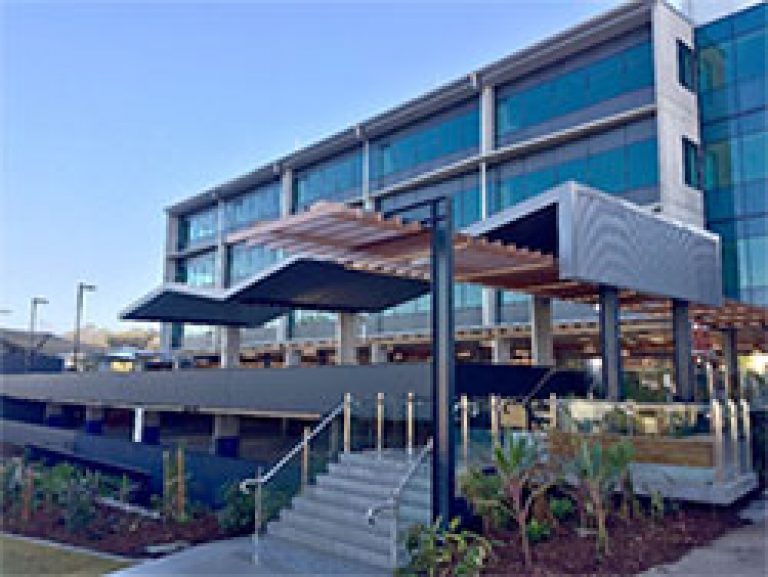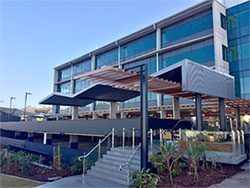 Greenslopes Obstetrics and Gynaecology
Suite 7.101, Level 7
83 Nicholson Street
Nicholson Street Specialist Centre
Greenslopes Private Hospital
Greenslopes QLD 4120
Dr Ken Law's Practice (Greenslopes Obstetrics and Gynaecology) is located conveniently on Level 7 of Nicholson Street Specialist Centre at Greenslopes Private Hospital. The entire level of this new building is dedicated to Maternity services. Obstetricians, gynaecologists, fertility/IVF specialists, paediatricians, geneticists, obstetric physicians, diabetes specialists and baby ultrasound imaging services are all co-located on the same level.
Greenslopes Private Hospital is ideally situated only minutes from the Brisbane CBD. It is easily accessed via the South East Freeway (M3) or Logan Road.
Parking
Free Street Parking is available around the hospital grounds in 2 hour parking zones.
You can enter the multi-storey main public car park via Nicholson Street or via Newdegate Street.
Hospital Parking Fees:
| | |
| --- | --- |
| 0 to 0.5 Hour | $6 |
| 0.5 to 1 Hour | $12 |
| 1 to 2 Hours | $18 |
| 2 to 3 Hours | $20 |
| 3 to 24 Hours | $25 |
| Weekly Ticket | $100 |
After Hours Emergencies
Dr Ken Law is on-call for all Obstetrics patients booked under him on Mondays to Fridays throughout the day and night. Obstetric patients booked under Dr Ken Law can call Greenslopes Maternity on (07) 3394 7328 with any enquiries or concerns, 24 hours a day, 7 days a week.
In order to minimise fatigue and to ensure that you always receive optimal care, Dr Ken Law participates in a weekend on-call roster shared with the other specialists at his practice at Greenslopes Obstetrics and Gynaecology on the weekends (starting at 6pm on Fridays).
For all gynaecology after-hour emergencies, please contact the emergency department at Greenslopes Private Hospital on (07) 3394 7654.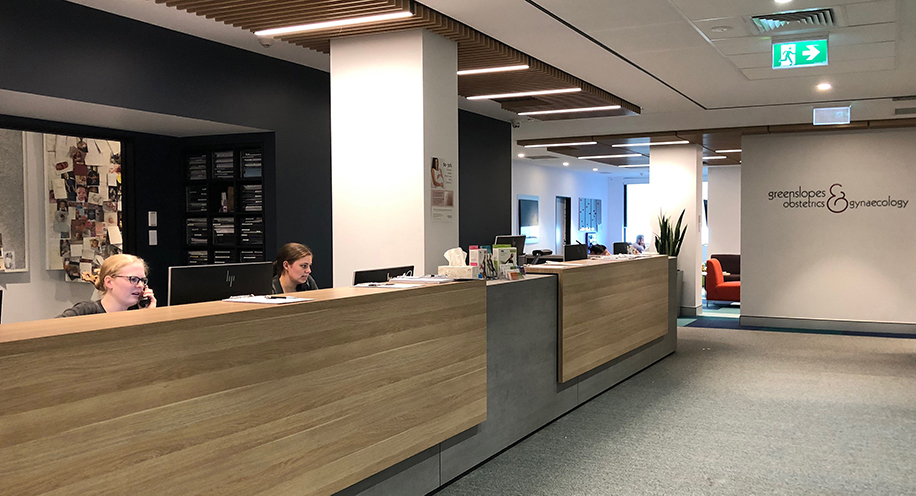 Referral Letters – Medicare Rebates
A referral letter from a medical practitioner is required to obtain Medicare rebates for consultation with medical specialists such as Dr Ken Law. Referrals from General Practitioners are valid for 12 months, and referrals from other specialist doctors are valid for 3 months.
You can have a consultation with Dr Ken Law without a valid referral, however you will not be eligible for any Medicare rebates or Private Health Insurance rebates.