Dr Ken Law will perform your gynaecological surgery at Greenslopes Private Hospital.  He also has operating sessions at Sunnybank Private Hospital and Spring Hill Day Surgery Hospital.
For surgery at Greenslopes Private Hospital, you should complete an Online Admission Form to register your contact details and private health fund information with the Hospital.  You will need to register for a secure Ramsay Health Portal ID in order to complete the form.
Alternatively you can contact the hospital's Pre-admission Centre on 1800 777 101 between 8am – 5pm Monday to Friday, or send an email to [email protected].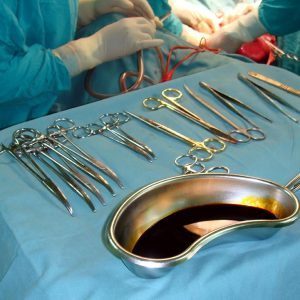 Day Surgery
Patients having minor procedures will be booked as "Day Surgery".  After your surgery, you will be observed for a few hours in the Day Surgery Unit, and once you have fully recovered, you will be discharged home on the same day.  It is essential to arrange a responsible adult to take you home, as under no circumstances will you be allowed to drive home yourself after Day Surgery.  Some of these day procedures include:
Suction Curettage for Miscarriage
Hysteroscopy, Dilatation and Curettage
Keyhole (Laparoscopic) Surgery or Vaginal Surgery
Most patients having keyhole (laparoscopic) surgery or vaginal prolapse surgery stay in hospital for 1 to 2 nights.  In some cases, you may be able to go home on the same of surgery without an overnight stay.  This depends on the findings and procedure(s) required, and may not be known before starting your surgery.  For this reason, it is best to pack an overnight bag with essential items and clothing, in case an overnight hospital stay is required.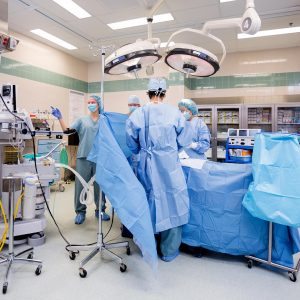 Open Surgery (Laparotomy)
If your condition requires open surgery (laparotomy), you will require a longer stay in hospital, usually 3-4 nights.  Occasionally if your recovery is slow, it may be necessary for you to stay a bit longer.
Some patients requiring major surgery will need to have some pre-operative blood tests, including a "Full Blood Count" (FBC) and "Group and Hold", so that your blood can be screened and to ensure that blood is available for transfusion in the event that it is required during your surgery.  This blood test should be performed less than 7 days prior to your operation.